WINDOW TREATMENTS
Selecting the perfect window treatments for your home can be a
daunting prospect. At Queenstown Interiors we have
a wealth of knowledge and expertise across all options that would
best suit your home.
Whether you are building or renovating your home there will be
factors to take into account for example:
• What fabrics should you choose?
• Do you need extra protection from the sun for certain windows?
• Is extra insulation required for bedrooms?
• Would sun-filter or block-out roller blinds be good options for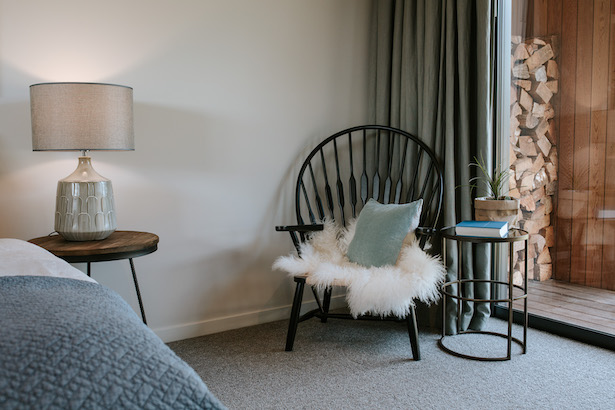 work spaces like kitchens and laundries?
• Would shutters be a nice feature to enhance windows?
We can assist you to make the right choices with colours, fabrics
and hardware that will be the right solution for your home.
We are also offering new home window treatment packages
including product from some of our favourite suppliers.
Contact us on julia@queenstowninteriors.com